Ministry Minded, Musically Driven
From Northwest Georgia, The Shadrix is a young, exciting, anointed ministry that has been traveling throughout the United States as many as 250 concerts per year. They have appeared in such areas as Russia, Mexico, El Salvador and the Bahama Islands. Proven to be a main-stay in the Southern Gospel Arena, the Shadrix has performed and ministered for more than eighteen years, sharing the stage with many of today's top names in Southern Gospel Music. They appear regularly in venues such as concerts, revivals, tv, fairs, Christian Cruises, and many Southern Gospel Expos. The group of vocalists can be heard nationally as well as internationally on radio.
ABOUT
The Group
The Shadrix Trio is made up of different personalities and great friends with a heart for music.
Barry Shadrix
Barry formed the group with his older brother in 1999. He makes his home in Carrollton, GA with his wife Jill and their two daughters, Isabella and Piper. Barry was saved at the age of seven and has been singing gospel music since any early age. His sweet spirit and humble voice will leave you captivated.
Restaurant: PF Chang's
Vacation: Cancun
Song: Elisha's Song - Isaacs
Shadrix Song: Lord I Thank You
Bible Verse: Jeremiah 29:11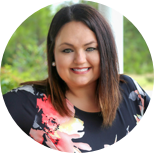 Dedra Henry
Dedra has sang soprano with the group since 2000. She lives in Delta, AL with her husband Jesse and two of their three children Anna and Abby. Her oldest son Andrew is a United States Marine. Her mother was an original member of "Wendy Bagwell and the Sunlighters." She is often found in the studio working as a producer and background vocalist.
Restaurant: Sumo
Vacation: Pigeon Forge, TN
Song: His Life For Mine - Talley's
Shadrix Song: He Did Everything
Bible Verse: Proverbs 3:5-6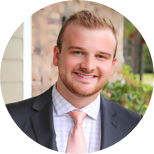 Jud Hurst
Jud is 28 years old and lives in Lineville, AL and is a recent graduate of Auburn University, Jud has a wonderful baritone vocal and has a God-given ability to play the piano by ear. Jud comes from a musical family and is continuing to demonstrate the love for Southern Gospel Music that his family loves so much.
Restaurant: Anything Hibachi
Vacation: Maui, HI
Song: Something in the Water - Carrie Underwood
Shadrix Song: Grace For Tomorrow
Bible Verse: Jeremiah 29:11